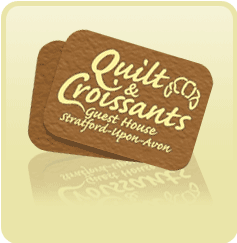 Accommodation
Boasting Six rooms ranging from three person en-suites to individual en-suites, all rooms are tastefully decorated and come with individual tea services, television and fresh Clean towels.
Our Eco Policy
As both a family and a business, we try to be as conscious and thoughtful towards the Environment at all times.
Recycling
Compost
Fresh Fruit
Fresh Vegetables
Locally grown produce
English meat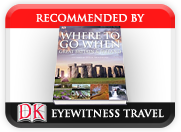 Welcome


to the Quilt & Croissants

Welcome to the Quilt & Croissants located in the heart of Stratford upon Avon. We offer a comfortable and safe home away from home. With the Shakespeare Centre and Shakespeare's Birthplace five minutes walk away, Holy Trinity Church and the RSC Theatres just as close by foot - there are few attractions in Stratford further than a walk from the front door. Once you've arrived and parked, the only thing you might need when you go outside to get you where you're going is an umbrella.