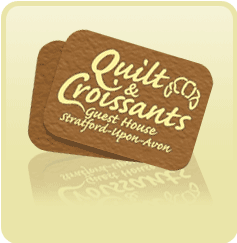 Our Eco Policy
As both a family and a business, we try to be as conscious and thoughtful towards the Environment at all times.
We recycle as much as we can, compost and grow fruit and vegetables at our local allotment and buy locally grown produce and English meat at all times. We feel that by supplying the best of British for our guests to enjoy, not only will their stay be more authentic – but more enjoyable.
We use energy saving light bulbs wherever possible and only buy environmentally friendly cleaning products & non-bio detergents to help keep our guests comfortable and happy at all times.
From a delicious full cooked English breakfast (vegetarian option available upon request) to private tea services in each room, we hope you'll enjoy your stay – while harming the environment as little as possible.
We are proud to receive the Food Hygiene Silver Award from the Stratford-on-Avon District Council.